Innovative Teeth Whitening Treatments
for Grand Rapids, Cascade & Grandville, MI
Here at Northway Family Dentistry, our cosmetic dentist offers multiple forms of teeth whitening services. Many people think cosmetic dentistry is all about improving looks, and in the case of teeth whitening that's generally true. However, other cosmetic dentistry procedures can actually improve oral health, as well as reduce pain, strengthen teeth, and prevent future dental damage. The mental health benefits that often accompany a major self-esteem boost are not to be dismissed either. If you are interested in brightening your smile or exploring other cosmetic options, please feel free to get in touch with our dentist office today! Our cosmetic dentist is proud to serve patients across the Grand Rapids, Cascade, and Grandville, MI communities.
Everyone has heard of tooth whitening (bleaching) and yes, it works! The chemical process involved safely removes dark stains and debris from the tooth enamel, leaving your smile whiter and brighter.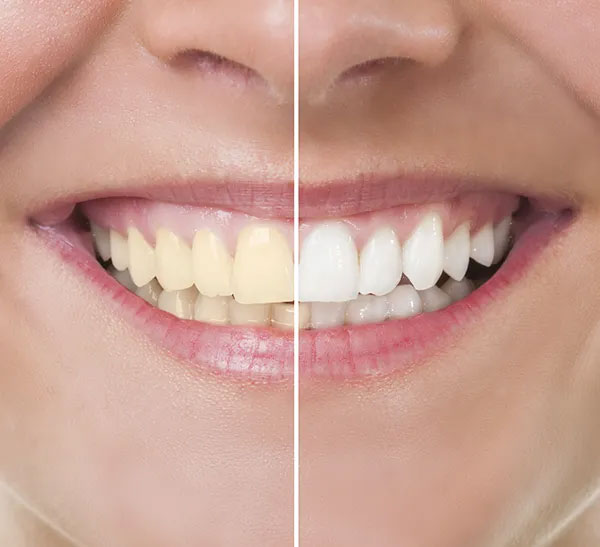 Professional Take-Home Whitening Kit
For best results, we recommend a professional, custom-made, take-home bleaching tray.
They are made from models of your teeth and are worn at night. They provide a fast and uniform effect and allow us to vary the strength of the bleach for people with sensitive teeth.
The trays also can be used years down the road, making them a cost-effective option for maintenance and re-bleaching.
Over-The-Counter Whitening
We have had many patients successfully use over-the-counter kits such as Crest Whitestrips. However, some patients complain about their fit and feel. New kits must be purchased for maintenance and re-bleaching, which can make the cost add up.
Contact Our Cosmetic Dentist Today to Schedule an Appointment
No matter which option you choose, it's important to take the condition of your teeth into account before starting a bleaching program. If you have veneers, bonding, or implants, they will not respond to the bleaching and will need to be adjusted once the bleaching is complete. Keeping this in mind, our cosmetic dentist will help you to select the perfect whitening treatment to suit your smile.
If you're in Grandville or the Grand Rapids, MI and interested in brightening your smile, please contact us today or request an appointment online so we can make the best recommendation for your individual situation.