Dental Veneers
for Grand Rapids, Cascade & Grandville, MI
A porcelain veneer is a beautiful, versatile option for correcting the shape, length, color, or texture of your teeth.
Veneers are ultra-thin porcelain wafers that are bonded to your enamel to give your teeth a whole new appearance.
Though they are thin, the bond with your tooth makes them extremely durable. Additionally, the material is very resistant to discoloring.
Porcelain veneers can be used to reshape teeth that are too small or too large, uneven, worn, or chipped. They can also be used to correct the look of slightly crooked teeth when orthodontics is not an option.
We feel fortunate to have the finest ceramist (porcelain technician) in West Michigan working for us. Sandy used to run a large laboratory working with more than 50 offices.
She now limits her services to a few select offices, of which we are one. Her artistic eye and incredible talent make us—and our patients—look great.
Sandy performs custom chairside shade matching on all our cosmetic cases, achieving the most attractive, natural smile possible.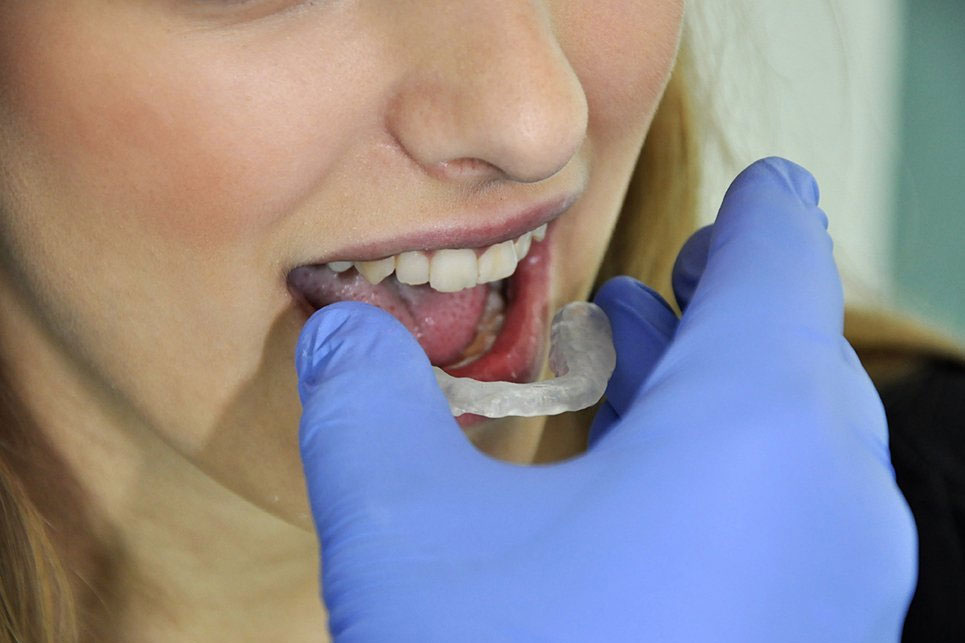 Case Studies
Sandy allows us to be more conservative than most porcelain technicians. In Case Study 1, many cosmetic ceramists would advocate for 6-8 veneers. In this case, we did only four, which was half the cost to the patient but achieved almost 90 percent of the results. This patient is totally happy with the results.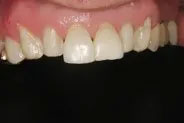 Four veneers were prepared and shade-matched by our ceramist Sandy.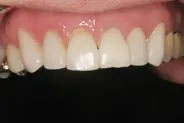 Veneers dramatically improved the look of patient's front teeth.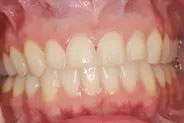 Before veneers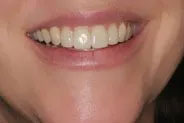 Beautiful smile after veneers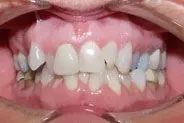 This smile can be dramatically improved with veneers.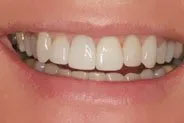 After veneers, our patient has a whole new smile!
If you're ready to finally achieve your dream smile, we welcome you to get in touch with our cosmetic dentist at Northway Family Dentistry. By using dental veneers we are able to create a beautiful design that best fits your overall mouth structure. Each porcelain veneer can be used to reshape teeth to further correct the alignment of your existing teeth. To help you make the best decision for your individual situation, please contact us for a consultation or request an appointment online. Our cosmetic dentist is proud to see patients across the Grand Rapids, Cascade, and Grandville, MI area.