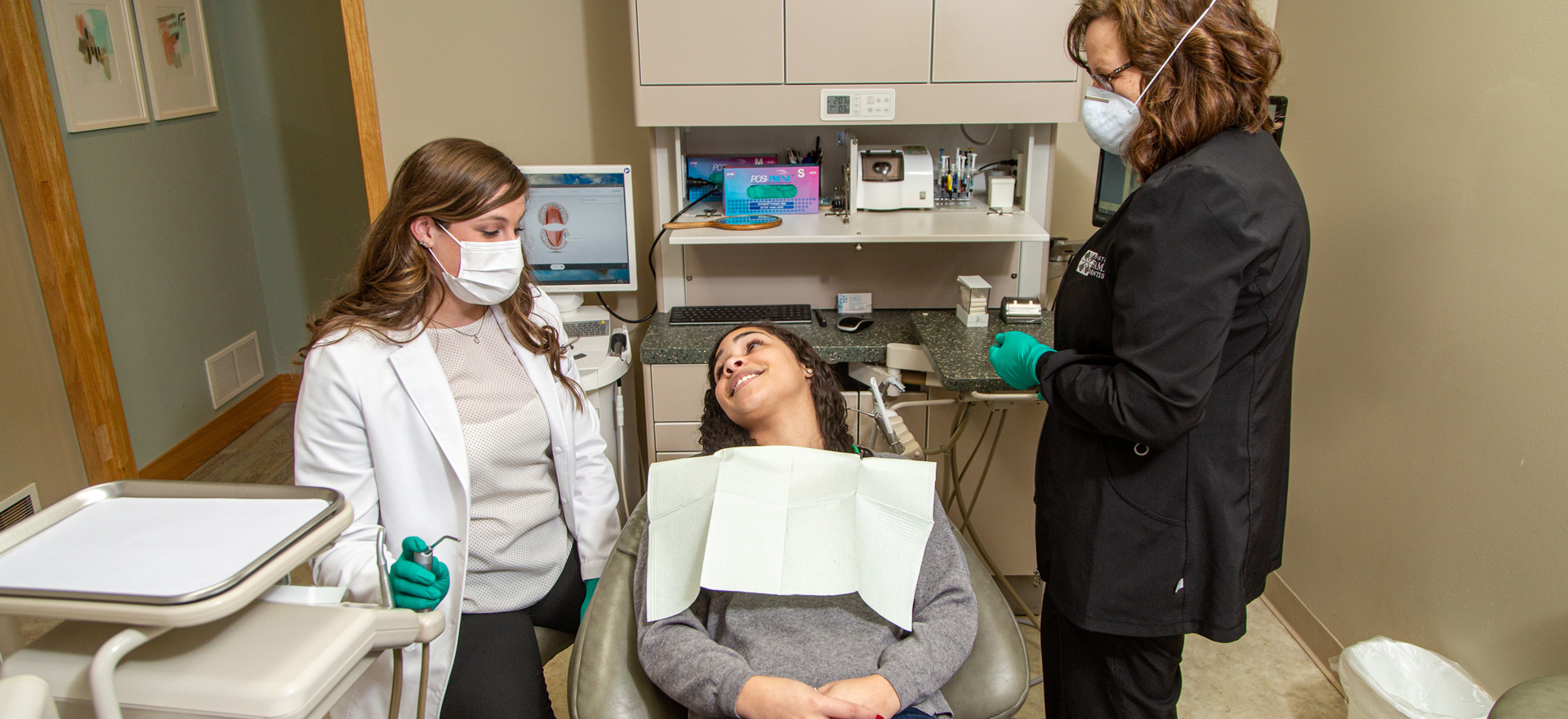 Improve Your Smile's Appearance, Try Our Cosmetic Dental Services Today!
Northway Family Dentistry is your source for expert dental services in Grand Rapids, MI. Quality dental care is an essential factor in your overall health. For everything from crowns to teeth whitening, we strive to deliver a relaxing, comfortable experience for patients of all ages. Our dental services will keep your smile happy and healthy. Contact us today to schedule an appointment.
Dental Bonding for Cosmetic Cases
Chipped Teeth: Resin is placed in the chipped area and can smooth out the tooth's appearance, camouflaging the chip.
Discolored Teeth: Bonding can be used to hide tooth discoloration that cannot be corrected with whitening procedures.
Small Teeth: Resin can be applied around the edge of the tooth to make it appear larger.
Teeth Gaps: If you have a small, but undesired gap between your teeth, resin can be applied to the insides of the teeth to make the gap smaller.
Short Teeth: Resin can be applied to the surface of the tooth to make it appear longer.
Experienced & Trained
Bonding takes careful artistry, and our cosmetic dentists have the training and practice needed to get exceptional results.
To discuss how bonding might improve your smile, please contact us today or request an appointment online.
---
Contact Us Today