Get to know the Northway Family, from our expert cosmetic dentists and hygienists to our friendly staff.
Our Team of Family, Pediatric, and Cosmetic Dentists
Proudly Serving Grand Rapids, Cascade & Grandville, MI
Since 1979, the team of dentists and hygienists at Northway Family Dentistry have been proud to be your source of quality dental care. With offices located in Grand Rapids, and Grandville, MI, we are able to see and treat patients with a variety of procedures. To further improve your oral health, we welcome you to contact our dentist office today to learn more about our treatment options or to schedule an appointment!
Dr. Joshua Smith
B.S., Physiology, Michigan State University | D.D.S., University of Michigan Dental School
Dr. Smith's personal philosophy is to never stop learning. He continually adopts successful techniques and treatments as they evolve, providing his patients with the best possible care. Like Dr. Northway, Dr. Smith is committed to the best continuing education dentistry has to offer. He brings this focus on education to his patients by helping them understand the best way to care for their teeth and why it's so important. He often uses examples, demonstrates techniques, or uses videos or brochures to help explain what needs to be done and what to expect; because of this, patients trust him. That trust often leads to a better dental care commitment.
In his own words:
"I grew up in the Grand Rapids area attending Jenison High School. After I graduated I headed to Michigan State University to study Physiology and was inspired by our family dentist to consider dentistry. I was accepted into the University of Michigan Dental School in 2002. Graduating in May of 2006, life went full speed ahead. I married my wife Mollie, whom I met at MSU, moved back to our hometown in Grand Rapids, and began my career at Northway Family Dentistry."
"Mollie and I have 3 boys. Carter was born in 2010, Beckett in 2012, and Eli in 2013. It amazes me how different all three are. Carter is our athlete who loves rock climbing, soccer, basketball, and anything Legos. Beckett is a true sweetheart who puts me to shame in front of a basketball hoop and also is the biggest MSU basketball fan I know. Eli, our youngest, just recently started downhill skiing on his own and loves animals any size. As a family, we enjoy heading up north, usually to the Torch Lake area. Our family time is most often spent on a boat in the summer, or a ski hill in the winter. Life is an adventure and I look forward to the continued memories that will be coming my way."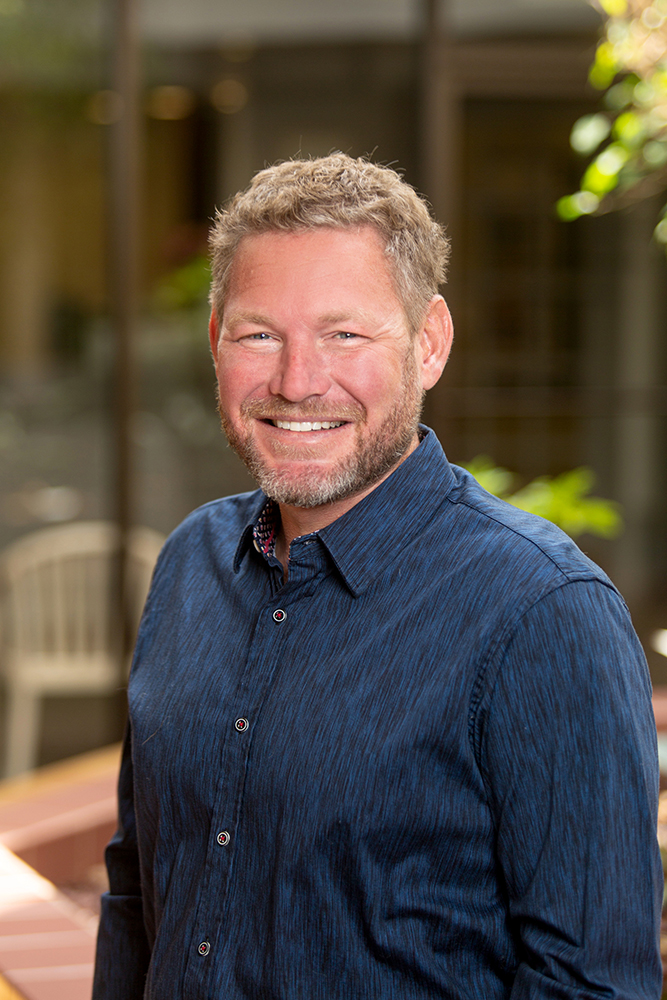 "I like making people happy with their smile again."
- Dr. Smith
"I love that Dr. Smith explains what he is doing and how each procedure works. I wouldn't go anywhere else."
– Sara K., patient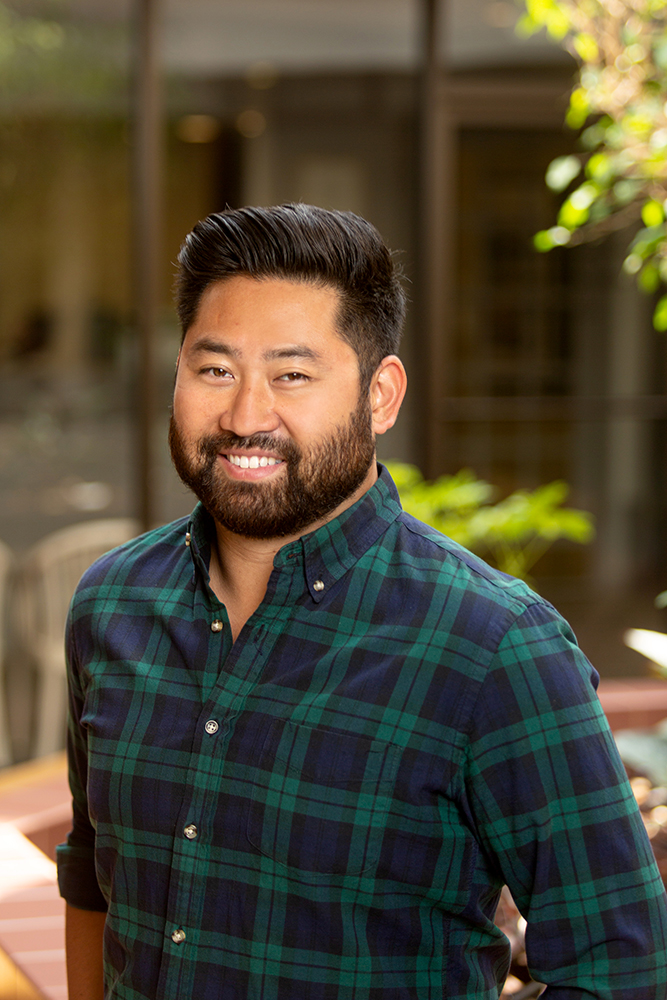 10/10 best dentist office I have ever had! They are quick and professional. Super friendly and great with my kids, too.
– Jennifer D., patient
Dr. Alexander Bae
B.A., Chemistry, Kalamazoo College | D.D.S., University of Detroit Mercy
Dr. Alexander Bae's favorite part of dentistry is the connection with patients. He loves hearing the words, "Nobody has ever explained it to me that way before." He believes it is crucial for patients to be educated on treatment, procedures, and even modifications to everyday care.
It is important to Dr. Alexander Bae to be current and effective with dental techniques, which is why he is excited to be a part of Northway Family Dentistry. The learning never stops.
In his own words:
I grew up in SE Michigan, attending Brother Rice High School in Bloomfield Hills. I received my bachelor's degree in Chemistry with a minor in Biology and Economics from Kalamazoo College. After college, I did not attend dental school right away and instead worked as a sales assistant and a program manager for a few years. I found that experience to be a necessary steppingstone in my choice to pursue dentistry. I graduated from the University of Detroit Mercy Dental School in 2018 and then moved to Denver, CO for a General Practice Residency at Denver Health Medical Center. There, I was exposed to many cases and procedures which furthered my knowledge, abilities, and confidence. I always envisioned myself returning home to Michigan to practice and thus began my career with Northway Family Dentistry.
Dr. Tom Northway
B.S., Kenyon College, Ohio | D.D.S., University of Michigan Dental School
While he is talented at cosmetic care, Dr. Northway's passion is promoting a foundation of good dental health, preserving strong, beautiful teeth for a lifetime. Dr. Northway continuously evolves with emerging dental techniques in order to provide his patients with the best options. He works with dentists at the top of the field, evaluating new improvements for solid success rates, affordability, and comfort. Technology plays an important role in Dr. Northway's practice, and his patients benefit from advanced treatments not available elsewhere in the region.
In his own words:
"I was born in Saginaw and started my own practice in Grandville in 1979. I married my wife, Diane St. Claire, in 1981 and we had our only child Emelyn in 1984. My interests include golf, skiing, sports, exercising, and reading. I also have a passion for whatever dog is in my life at the time. I've always been a sucker for large dogs and my current breed is a Leonberger, a beautiful gentle giant from Germany."
"I am proud of and blessed by both of the women in my life. My wife Diane, a lawyer, loves working in the juvenile court system representing neglected and abused children. Her dedication and commitment to these kids have improved the lives of many. My staff frequently teases me about having the perfect daughter. While that is an exaggeration, it's not a big one. She is my favorite ski and golf buddy, and she thoroughly enjoys challenging me. Like her mother, she has a love of opera and clothes. She met another young woman in graduate school and in 2013 the two founded "of mercer," an online clothing company for working women. In the fall of 2015, they opened their first brick and mortar store in midtown Manhattan. She's been a joy to watch grow up."
Memberships: • American Dental Association • Michigan Dental Association through 2018 • Kent County Dental Society • American Academy of Computerized Dentistry • American Academy of Dental Sleep Medicine • International Congress of Oral Implantologists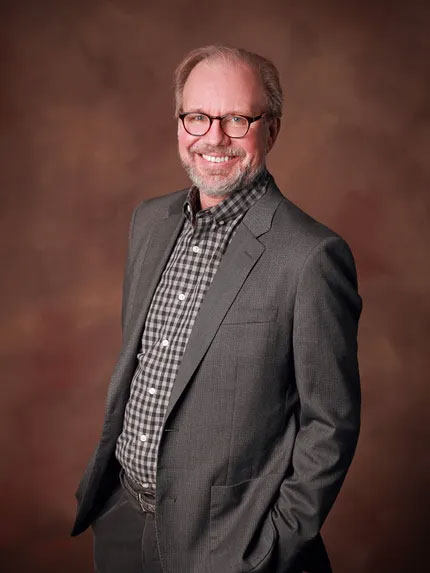 "The whole staff has always been very helpful. Dr. Northway is simply the best. Our family would not consider going anywhere else."
– Robert N., patient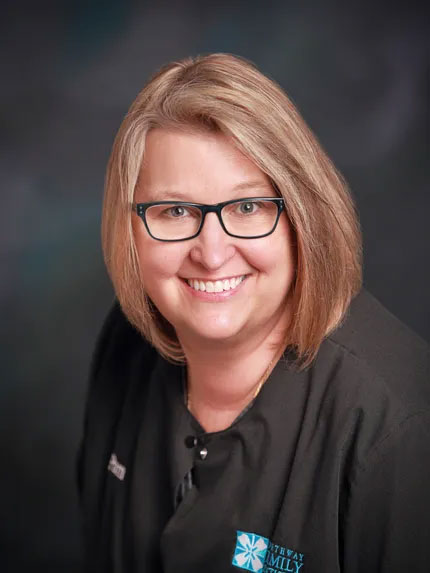 "The hygienist that cleaned my teeth was very sweet, kind and friendly and did not hurt me one bit!"
– M. Johnson
Our Hygienists
Pam, RDH
Patients of Dr. Northway are likely familiar with Pam. She's worked with him since 1986, making her the unofficial "den mother" of the group. From her experience, she knows that most patients have at least some level of nervousness about being at the dentist.
Pam says she often congratulates new patients on just making it to the chair. "Even if we don't get a lot done in that first visit," says Pam, "we can at least start to build a relationship. I want them to know I'll take care of them as I would my own family or friends."
Pam enjoys the emphasis on education at Northway Family Dentistry. "This is an office where I'm pushed to stay on the top of the profession," says Pam.
Ginger, RDH
Ginger has been working with Dr. Northway since 1991.
She credits the office's emphasis on education as one reason she loves working here. "We are constantly evolving, looking for advanced technology, better service, more efficiency," says Ginger.
"Every five years there is a completely new set of technology and treatments available, and we have to keep up."
Ginger stays on top of the field through seminars, lectures, in-office consultations and educational staff meetings.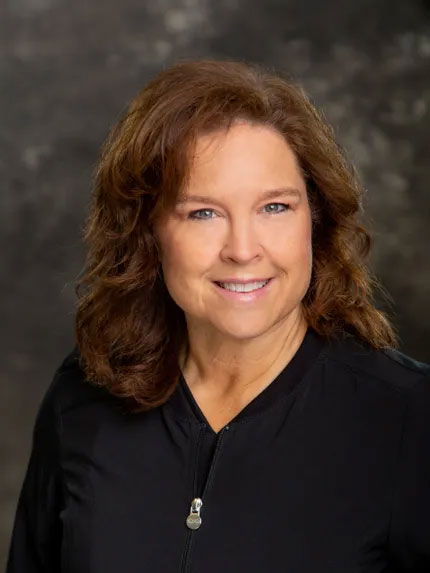 "My hygienist was great! She kept asking me if I was comfortable and kept things moving as I had somewhere else to get to."
- Kay S., patient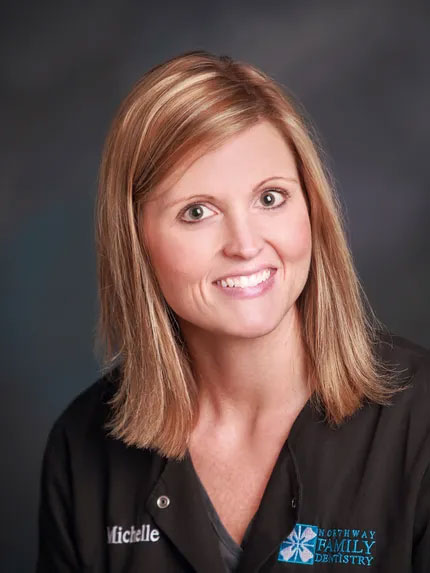 "I have always received excellent care and would highly recommend his office to any of my friends and relatives."
– Judy F.
Michelle, RDH
Michelle began he dental career as a chairside dental assistant before deciding to pursue hygiene school. After graduating in 2013, she joined our dental family. She enjoys the team atmosphere and loves working with doctors who are constantly keeping up with technological advancements. Michelle is married and has two lovely daughters, Olivia and Evelyn. She enjoys spending her time with her family and spending her summers camping.
Amber, RDH
We welcome Amber, the newest member of Northway Family Dentistry's team! Amber graduated from KVCC in 2013. Amber's favorite thing about working at Northway Family Dentistry is our friendly team and the fact that everyone puts patient care as their number one priority. Amber spends her free time going to Tigers baseball games and spending time with her nieces and nephew.
"The hygienist (Amber) as well as the dentist were helpful, informative, and kind. They were understanding of concerns from past places where I have been cleaned and treated....places that were not great and caused me great pain. They didn't just give me a hard time about imperfections, but rather offered solutions, possible costs, and a plan for my future oral health." - Gabriel N.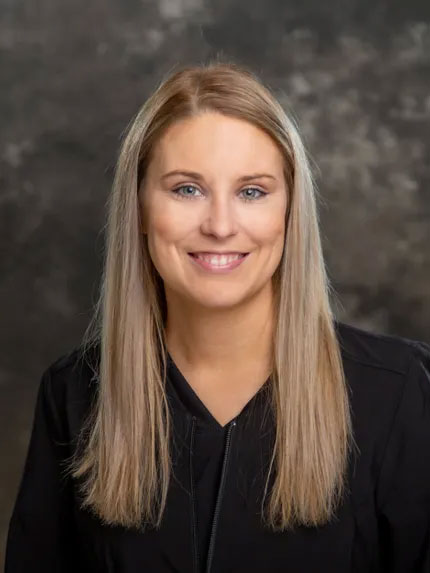 "Great place, great staff. my whole family likes it here"
– Shaun C.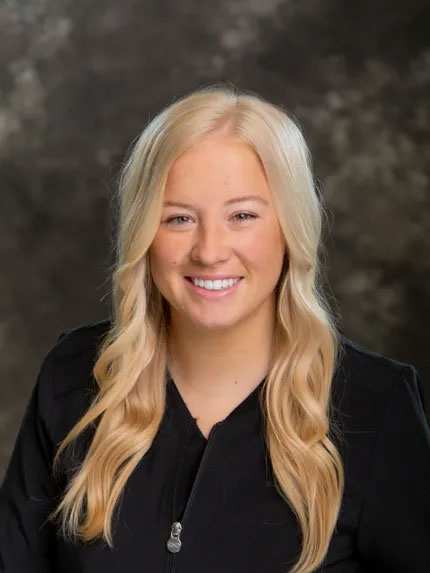 "The professional staff is not only friendly, but are patient with your uneasiness, and help you relax."
– Michelle S.
Kelsey, RDH
Kelsey graduated from GRCC dental hygiene program in 2017.
"What I like best about my job is caring for my patients and providing them with the best care possible."
Kelsey loves that every team member truly cares about our patients- long time patients and new! Kelsey's hobbies include spending time outdoors, boating, going to country music concerts, and most importantly spending time with friends and family.
Kaitlyn, RDH
Kaitlyn graduated from Lansing Community College in 2014, and the University of Michigan in 2016 with a bachelor's degree in Dental Hygiene. Kaitlyn joined our hygiene team in 2018. She likes the team atmosphere of Northway Family Dentistry and enjoys providing patient-focused care. Kaitlyn and her husband welcomed their first child, a son, into their family in February 2019.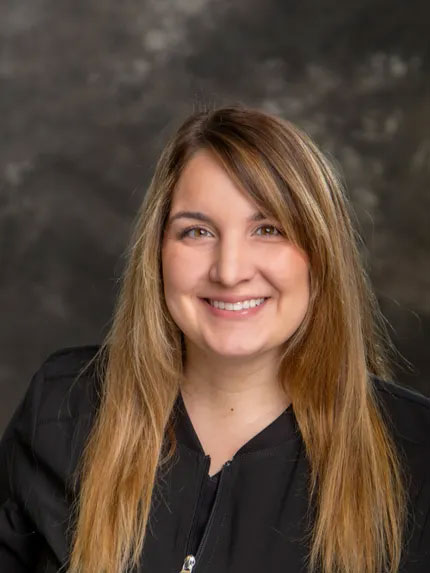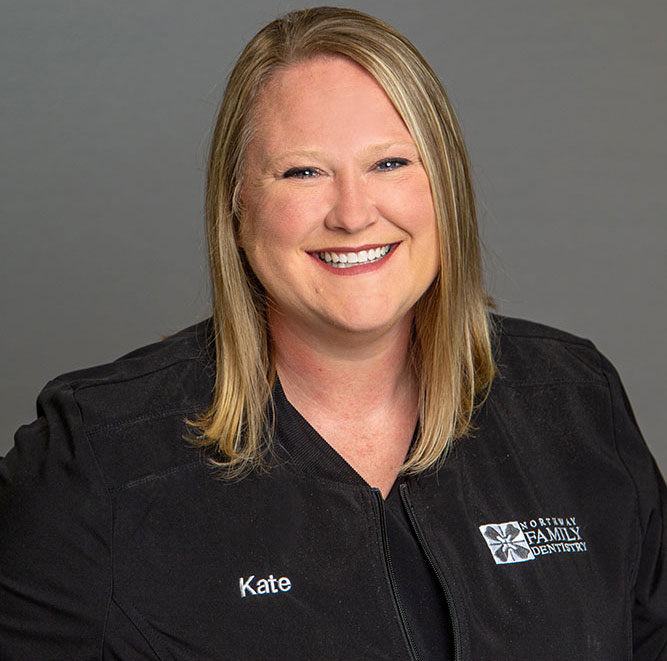 Kate, Hygienist
Q - What would you do for a career if you weren't doing this?
A - "I am living the dream! I truly cannot think of anything better than what I am doing right now, I love our team and our patients!"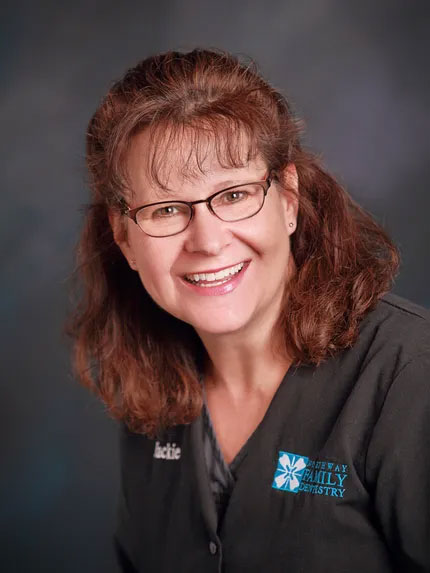 "...I have the upmost confidence in Dr. Northway & his staff to get my smile back to where it should be!"
– Lynn R.
Our Dental Assistants
Jackie, Dental Assistant
Jackie has long been a familiar face at Northway Family Dentistry. She joined the staff in 1990! Cross-trained like the other members of the staff, Jackie assists both doctors with procedures, taking impressions and X-rays, sterilization, lab work, scheduling, treatment planning, and various other duties. With more than 25 years of experience, Jackie knows how to make patients comfortable.
"I am usually a patient at Cascade but was able to get in promptly at Grandville. The staff is always friendly and courteous. I appreciate being able to see Jackie and Dr. Smith within a day." - Kim B.
Maddie
Maddie graduated from the Greater Grand Rapids School of Dental Assisting in 2015. She joined our team in 2020. Maddie likes to golf, travel and hang out with her family and friends. Her favorite part about working at Northway Family Dentistry is the team atmosphere, everyone works together to make sure our patients have the BEST experience.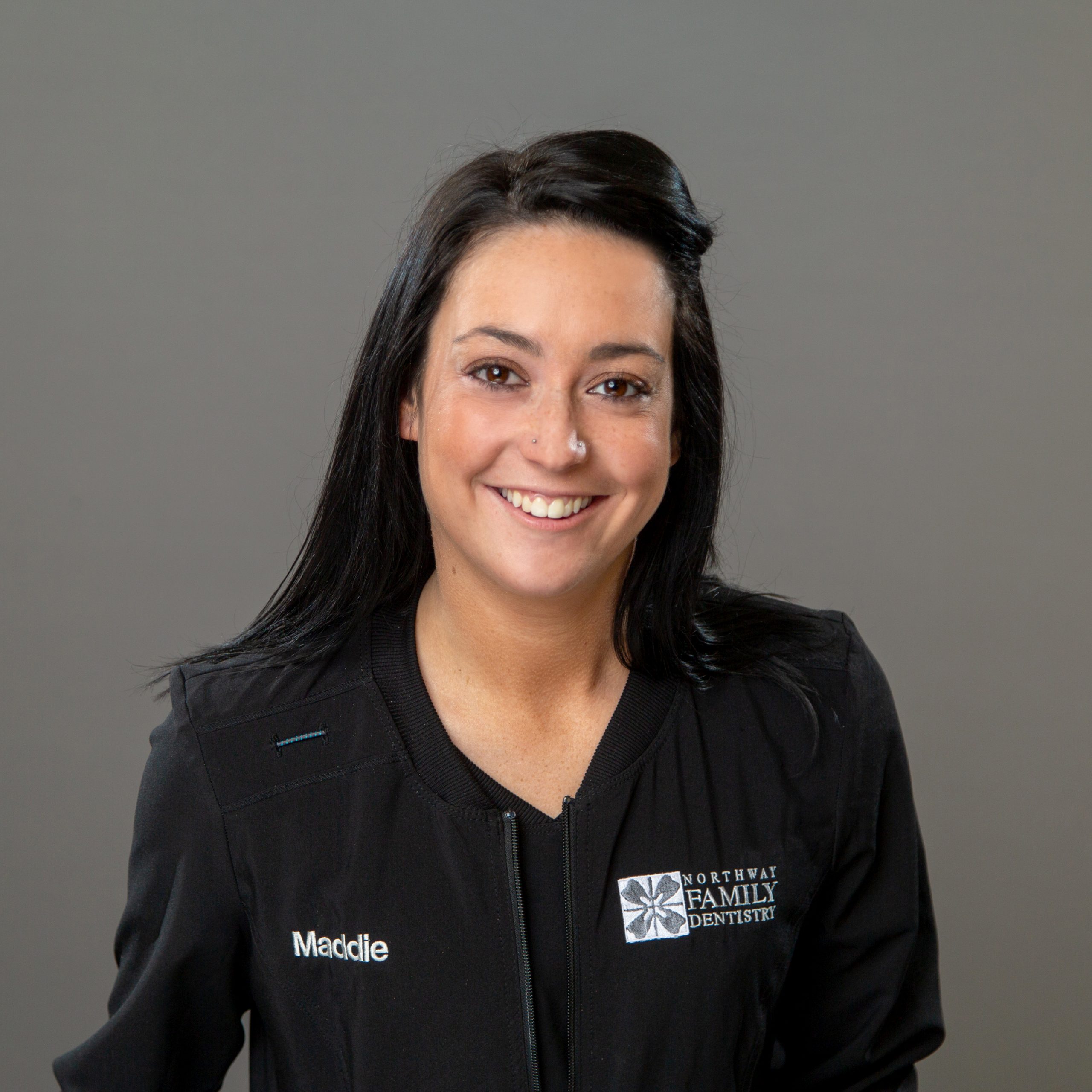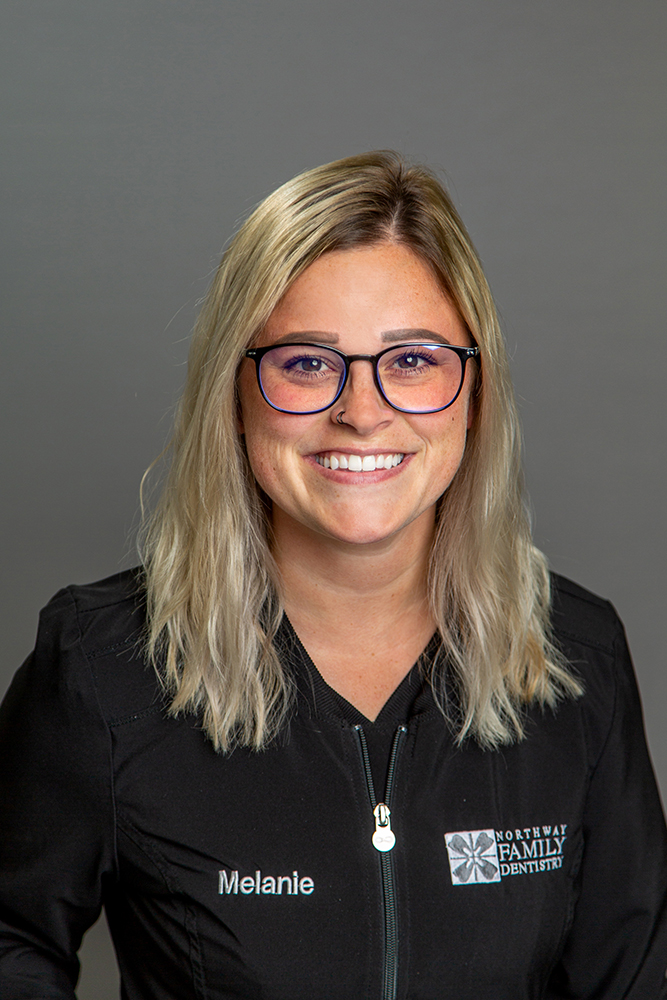 "His whole office is all about giving good care."
– Joel L.
Melanie, Dental Assistant
Our dental assisting team wouldn't be the same without Melanie! She has been a registered dental assistant since June of 2018, graduating from GRCCs dental assisting program. She loves the team atmosphere at Northway Family Dentistry. Melanie is very proud of her golden doodle puppy Millie. She spends her free time camping, kayaking in the summer.
Amy, Dental Assistant
Amy is Dr. Smith's chairside assistant. She has been an assistant since graduating from GRCC in 1992, she joined our team in 2018. Amy has two kids; one daughter in college and a son in high school. You will find Amy watching her son play baseball, camping, gardening, or hanging out with her friends and family.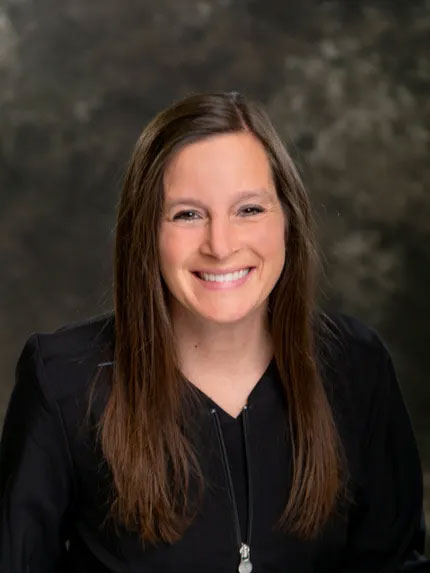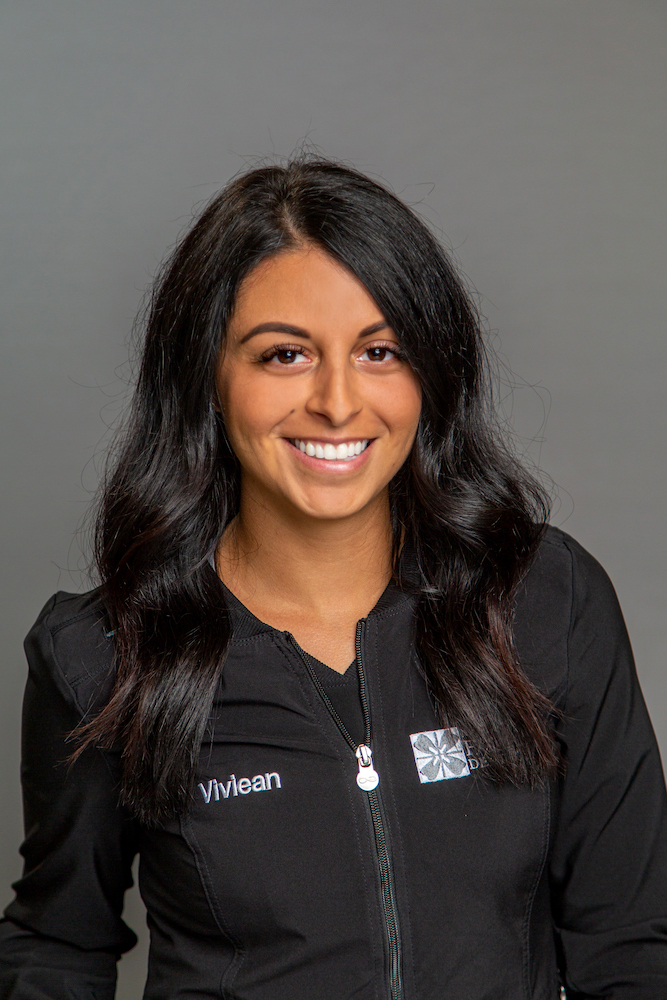 Viviean, Dental Assistant
Viviean has been a part of the practice for 2 years and appreciates that our Dr.'s are very patient focused and want what is best for them, treating them like family. In the summer you might find her on a boat or being in the water. She likes to be active in the summer but come fall she enjoys watching football and spending time with her fiancé. The have plans to be married in 2022.
Laura, Treatment Coordinator
Our patients can trust that their treatment plan will be well coordinated and will be thoroughly explained to them by Laura. She schedules the appropriate appointments and handles questions before, during, and after treatment. Laura has been with Northway Family Dentistry since 2000, with more than 30 years in the industry overall, so she knows which questions to ask and how to solve any problem that comes her way.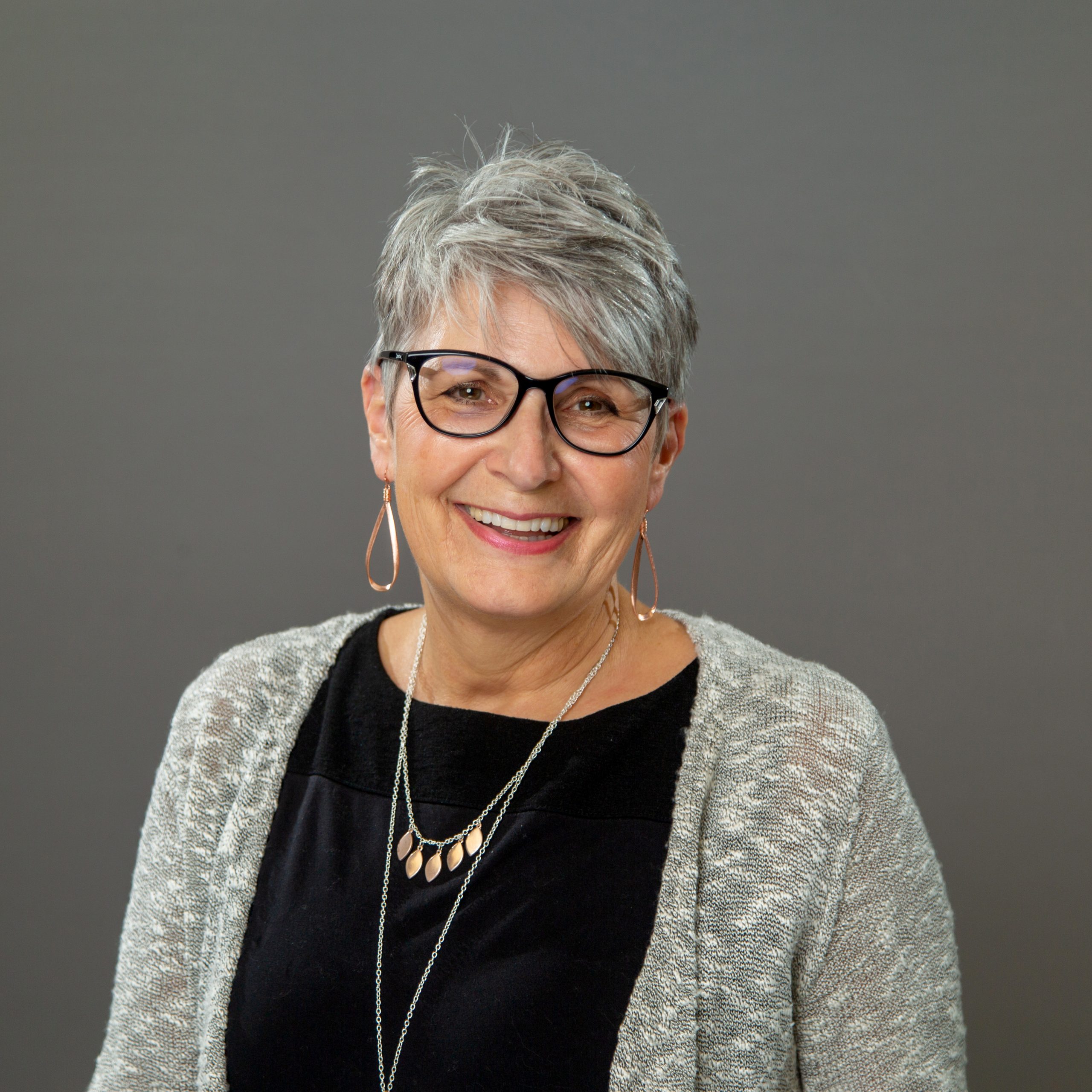 "I was really impressed by the office, and by how friendly and professional all the staff were. I look forward to my next visit!"
– Bev M.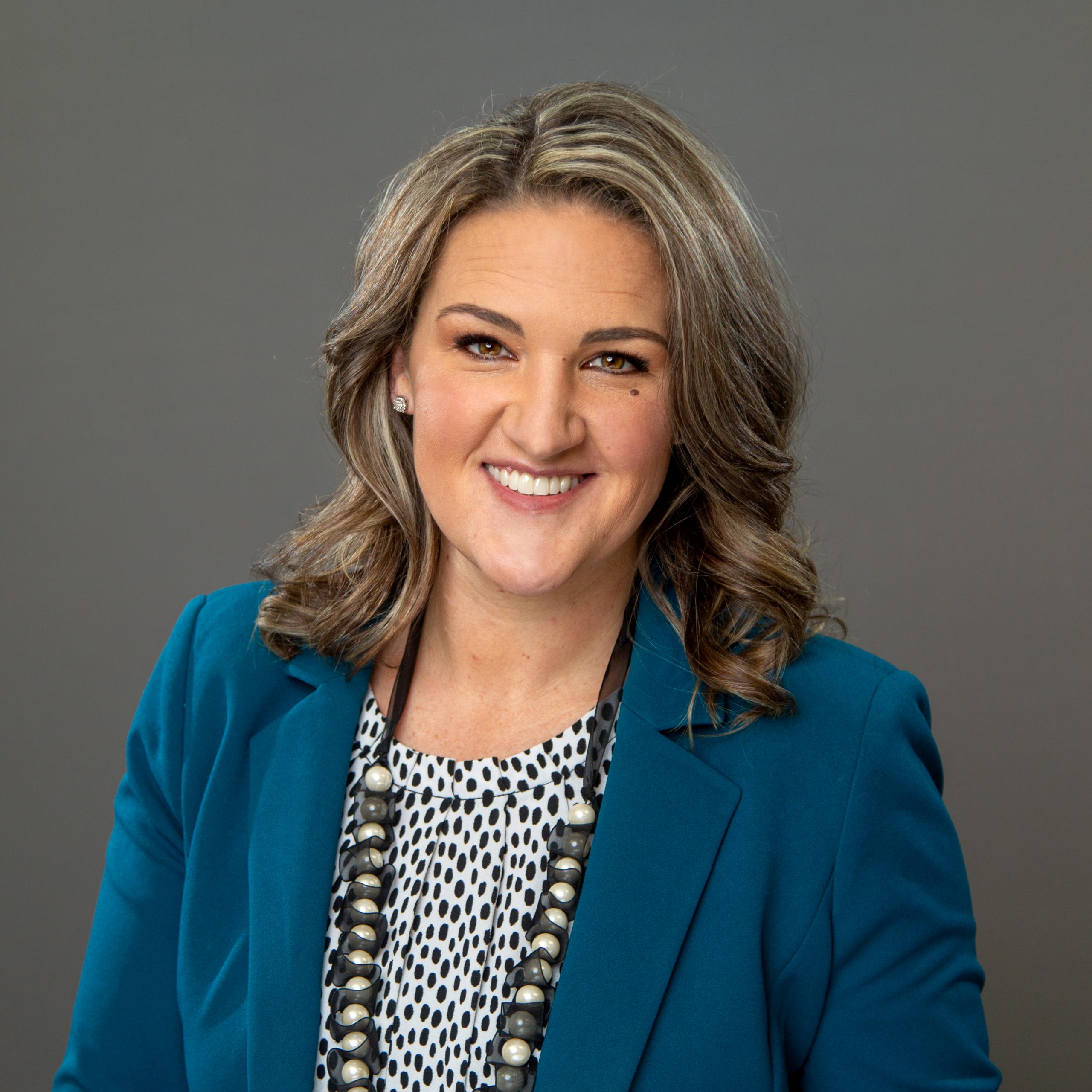 "I really think the people who work in the office and the dental assistance are very kind and know their job."
– Dale W.
Lindsey, Front Office
Lindsey joined our team in 2014 with ten years of assisting experience. Working chairside with both Dr. Northway and Dr. Smith, she used her experience with her 6 kids (yes, 6!) to connect with our little patients in a special way. In early 2019 Lindsey moved to our front office team! Her extensive clinical background has made her transition seamless. When Lindsey isn't at the office scheduling and greeting patients, you will find her cheering her kids on (playing basketball, soccer, and football!). She also enjoys gardening, cooking, and "thrifting."
Becky
Becky joined the Northway team in 2020, you will see her at the front desk (mostly at our Cascade location). Becky has over 30 years of dental experience, and 8 years of experience in insurance claims. Becky and her husband, Bob, have a retired racing greyhound, and a Persian cat. She likes to travel, spend time at the cottage, and go kayaking. Becky saw the team atmosphere and knew she wanted to be a part of our team! She appreciates that here at Northway Family Dentistry the patient is our #1 priority.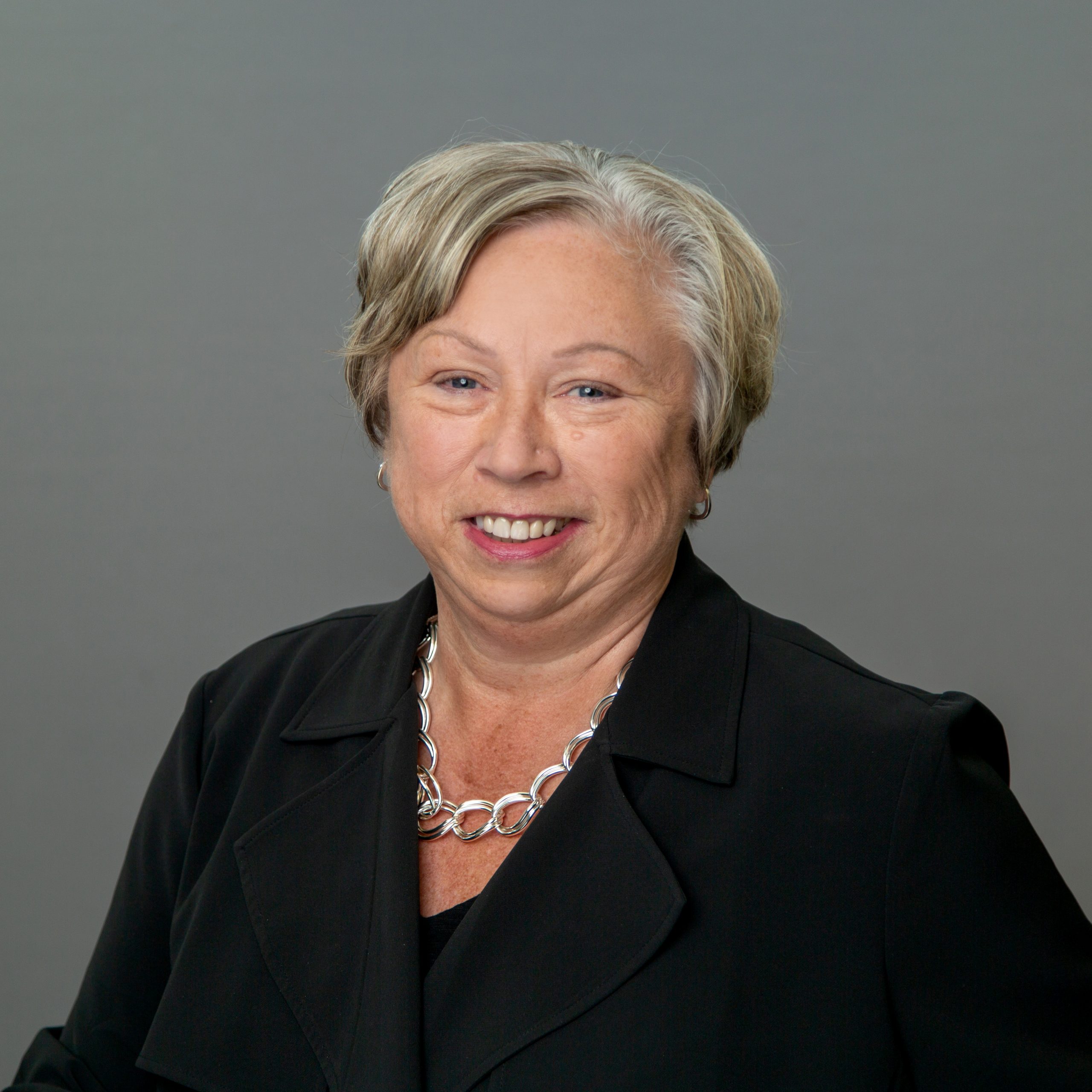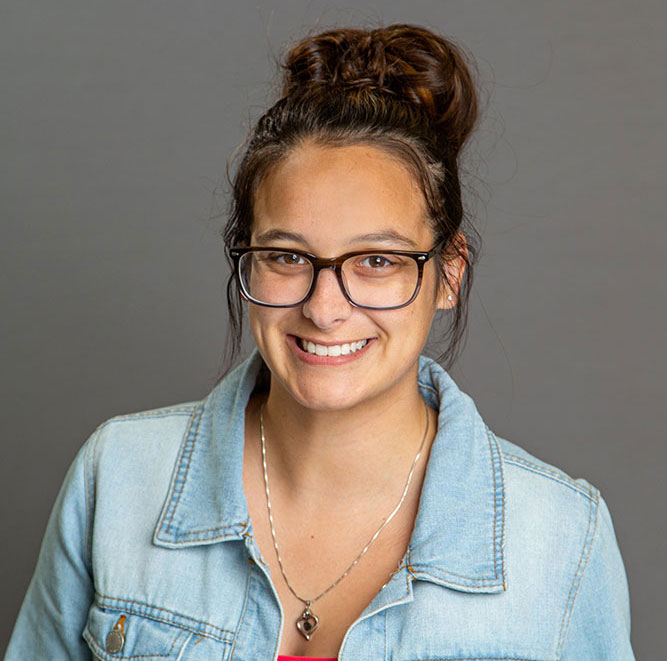 Abby, Admin Team
Q - How did you end up in dentistry?
A – "I am actually going to school to be a dental hygienist. It has been fun learning all the aspects of the office and greeting all our patients when they arrive for their appointments. I think we have a pretty awesome team!"
Stacey, Practice Manager
Q - What makes Northway Family Dentistry special?
A - We care about our patients and we care about each other, it is an absolute pleasure and honor to be a part of this team!