Family Dentistry Office Serving Cascade, Grand Rapids & Grandville, MI
Are you due for your annual dental cleaning? Do you wish to instill good oral hygiene values in your children? Has your infant's first baby tooth appeared? For a trusted dentist office serving families throughout Cascade, Grand Rapids, Grandville, MI and the surrounding areas, look no further than Northway Family Dentistry!
Whether you do not have a family dentist or are not satisfied with your current one, we are always happily welcoming new patients. It's important to find a dentist who everyone in the family feels comfortable with, and who will be able to cater to each of your personal needs. We offer a variety of general, restorative, and cosmetic dentistry services, making us the local area's premier source for healthy, beautiful smiles.
It is recommended to visit the family dentist at least twice per year, and children's first appointments should occur within 6 months of their first tooth appearing. Sometimes, children do not like seeing the dentist, which makes it all the more essential to choose one that has experience working with kids and knows how to be patient and gentle. According to a study conducted between 2011 and 2014, nearly 20% of children ages 5 through 19 had untreated dental concerns. Do not ignore your family's oral health needs, especially when an appointment with Northway Family Dentistry is just a phone call away!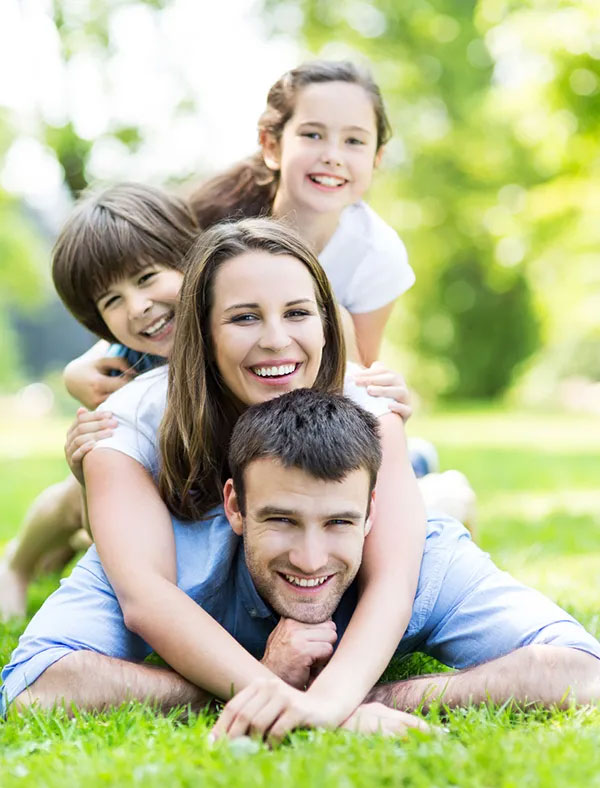 The Local Dentist Office to Trust
When choosing the right family dentist for your needs, there are a number of factors to consider. Some of these include:
Whether they accept your insurance
Which services they offer
What the culture of the dentist office is like
What the family dentist's personality is like
Whether they come highly recommended with positive reviews and testimonials
How their education, credentials, and knowledge of the latest procedures and technologies stack up
If you have any questions or concerns about whether Northway Family Dentistry is the right choice for your family, we would be happy to meet with you and provide that peace of mind. Please
contact us
today to schedule a preliminary office visit or introductory appointments for the whole family!