Improve A Tooth's Appearance With Dental Bonding
At our dental office we offer a variety of dental services including bonding. If you have a chip, discoloration or other small damage to a tooth, bonding is an excellent way to restore your tooth's strength and beauty.
Bonding involves lightly sandblasting and acid etching a tooth and then allowing a chemical adhesive to adhere, or bond, tooth-colored fillings. The cosmetic resin used in dental bonding is the same material used in tooth-colored fillings and we select the proper color resin to match your teeth, so once the bonding is completed, you should not be able to tell where your natural tooth ends and where the bonding begins; the results look completely natural.
This allows us to beautifully repair ugly old fillings, cavities, chips, or misshapen teeth. While not as strong as porcelain veneers, they offer a conservative and cost-effective way to improve a smile throughout Cascade, Grand Rapids and Grandville, MI.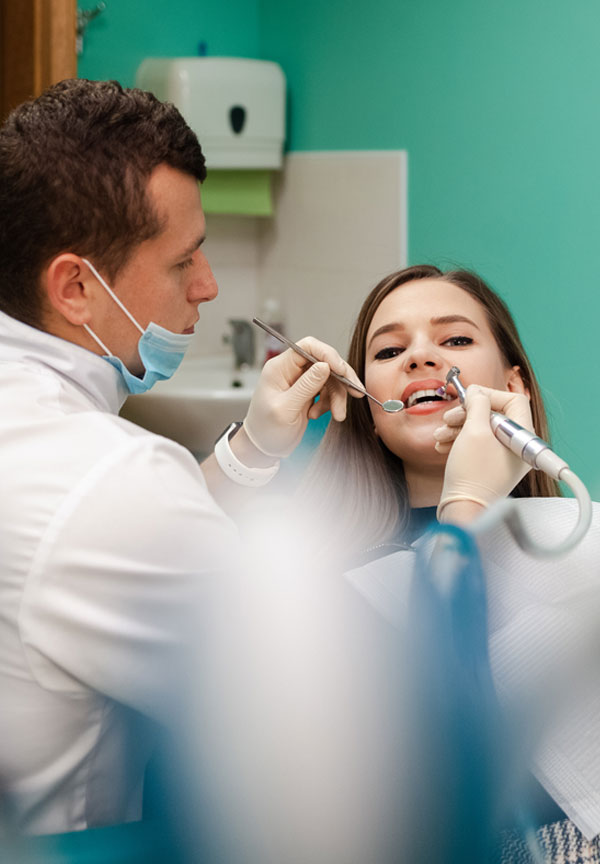 Dental Bonding for Cosmetic Cases throughout Cascade, Grandville & Grand Rapids, MI
Chipped Teeth: Resin is placed in the chipped area and can smooth out the tooth's appearance, camouflaging the chip.
Discolored Teeth: Bonding can be used to hide tooth discoloration that cannot be corrected with whitening procedures.
Small Teeth: Resin can be applied around the edge of the tooth to make it appear larger.
Teeth Gaps: If you have a small, but undesired gap between your teeth, resin can be applied to the insides of the teeth to make the gap smaller.
Short Teeth: Resin can be applied to the surface of the tooth to make it appear longer.
Experienced & Trained
Bonding takes careful artistry, and our cosmetic dentists have the training and practice needed to get exceptional results.
To discuss how bonding might improve your smile, please contact us today or request an appointment online.